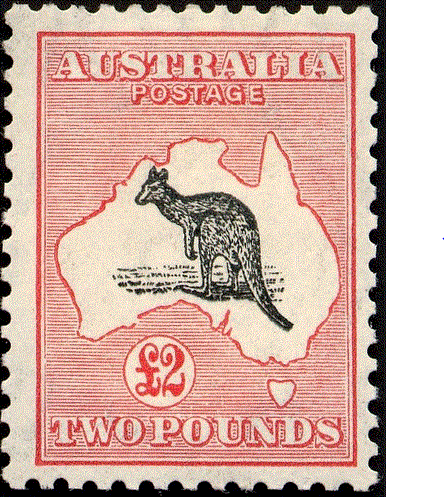 In addition to the stamps available in our packets our members can buy and sell better quality items on this page.
You have to be a member of the Epsom and Ewell Philatelic Society to buy or sell anything on this site. Prices for items up to £30 include include postage and packing. Those of £30 and above will have the cost added for Recorded Delivery mail.
Click on an item you like and it will enlarge and show the details. To buy any item email EandEPhilatelic@gmail.com quoting the reference numbers (if there is one) of the items you are interested in along with your name and address. We'll then send you our bank details so you can make a transfer.
If you are an Epsom and Ewell member and have any stamps you would like to sell this way send a scan with a description and we will add them to the page. The club's commission will be 5%.
SOLD - Great Britain

1939 SG478a 'dot on scroll'. Cat £80 £25

SOLD - Great Britain

variety enlarged (see previous item)

Falkland Is Dependencies

SG 10a 1d map with variety Dot On T Cat £65 £25

Variety enlarged

variety enlarged (see previous item)

Falkland Is Dependencies

SG G4b 3d used pair on piece with variety Missing I . Cat £325 £110

Falkland Is Dependencies

variety enlarged (see previous item)

Bahrain

SG 60a 1948 10r top value Cat £80 £32

Eire

SG99 1933 2s6d Seahorse Cat £60 £24

Basutoland

SG28 1938 10s top value Cat £25 £10

Cyprus

SG202 1960 £1 Cat £65 £26

Cyprus

SG 201 500m Cat £27 £10

Cyprus

1882 4 pi SG20 Cat £38 £11

Cyprus

SG163 1938 £1 Cat £32 £12

Cyprus

SG45 6pi Cat £42 £16

Cyprus

SG20 1882 4pi Cat £38 £11

SOLD

MALTA SG155 1926 5s Postage Cat £50 £20

Malta

SG281 1956 10s Cat £16 £6

Canada

SG 188-95 Quebec centenary set of eight. Cat £550 £100

Malta

SG282 £1 top value Cat £38 £15

Ascension

1948 Silver Wedding MH Cat £50 Our price £18

Barbados

1950 $2.40 FU Cat £42 our price £16

Basutoland

1938 MM Cat £50 our price £17 (ref: 100-024 -001)

Basutoland

1938 MM Cat £50 our price £17 (ref: 100-024 -002)

Bechuanaland

1938 10s Cat £42 our price £16.50

Bechuanaland

1948 Silver Wedding MH Cat £42 our price £15

Bermuda

1918 5s (53d) VUF Cat £120 Our Price £50

Bermuda

1948 Silver Wedding MH cat £45 Our price £16

Brunei

SOLD 1947-51 $10 FU Cat £30 our price £8.50

Canada

1949 £1 (OHMS) FU Cat £70 Our price £28

Canada

1950 50c (G) FU cat £29 our price £11

Dominica

Silver Wedding 10s. VFU Cat £45 Our price £18 (ref: 100-045-001)

Falkland Islands

1948 £1 Silver Wedding LMM Cat £90 Our price £32

Falkland Islands

1938 £1 VFU Cat £70 Our Price £28 (ref: 100-047 -002)

Falkland Islands

Silver Wedding 1948 £1 LMM cat £90 our price £32

Gibraltar

1938 £1 FU Cat £55 Our Price £22

India

1948 Ghandi FU Cat £140 Our price £47.50

Ireland

Ireland 1927 5/- VFU Cat £100 Our price £35 (ref: 100-061-001)

Ireland

Ireland 1935 5/- VFU Cat £90 Our price £30 (ref: 100-061-002)

KUT

1935 5/- Fine Used Cat £27 Our price £10.80 (ref: 100-064 -001

KUT

£1 fine used. perf 14 x 14. Cat £25 our price £19 (ref: 100-064 -002)

Montserrat

1932 6d purple. VFU. Cat £38 Our Price £15

Montserrat

1932 1/- VFU Cat £50 our price £20

North Borneo

1952 $2 FU Cat £24 Our Price £9.50

Rhodesia

SG255q 1917-20 10/- carmine lake and yellow green VFU Cat £275 £110 (ref: 100-105-002)

Rhodesia

1905 Victoria Falls VFU Cat £48 Our price £19

Rhodesia

1918-21 5s deep blue and blue-green SG275 Cat £90 Our price £36. (ref: 100-105 -001)

Rhodesia

3d double head P14 purple + ochre VFU Cat £55 our price £20

Nyasaland

1944 5/- lmm Cat £80 our price £38

Nyasaland

1938 £1 lmm Cat £50 our price £19

Sarawak

1946 $1 FU Cat £42 our price £16.50

Sarawak

1948 Silver Wedding MH Cat £48 Our price £18

Seychelles

1954 10r VFU Cat £18 Our price £7.25

South West Africa

1951 6d Official FU Cat £55 Our price £22 the pair

Sudan

1938 Air 3p / 31/2p FU cat £60 Our price £21.50

Sudan

1948 50p (SG) FU Cat £60 £24

Swaziland

1935 Silver Jubilee fine used set. Cat £21 Our price £8

Swaziland

10s Silver Wedding. Hinged mint. Cat £40 our price £16.50

Trinidad & Tobago

1940 $4.80 FU example Cat £55 our price £22